---
Zucchini Pineapple Muffins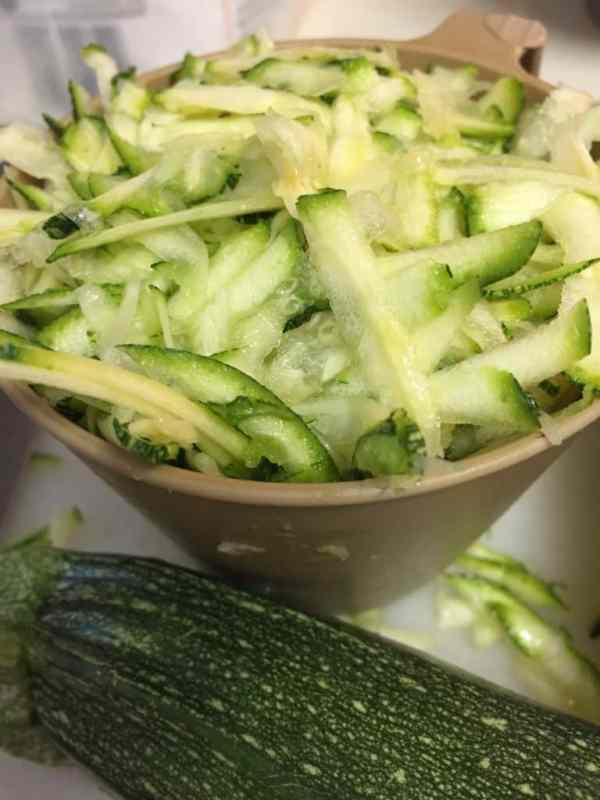 Preparation
In a large bowl, combine eggs, zucchini, oil, pineapple and vanilla.
Combine the dry ingredients. Stir into egg mixture until just moistened.
Pour into greased muffin tins. Bake at 350° F for 50-60 minutes, or until toothpick comes out clean.
Cool for 10 minutes before removing to wire racks to cool completely.
---
Ingredients
Makes about 87 muffins
9 eggs, beaten
6 c. finely shredded zucchini
3 c. vegetable oil
24 oz. crushed pineapple, drained
2 Tbs. vanilla extract
5 c. whole wheat flour
4 c. all purpose flour
6 c. sugar
2 Tbs. baking soda
1 Tbs. ground cinnamon
1 Tbs. salt
2 tsp. ground nutmeg
1 ½ tsp. baking powder