Monster Pizza
A kid favorite turned into a Halloween treat!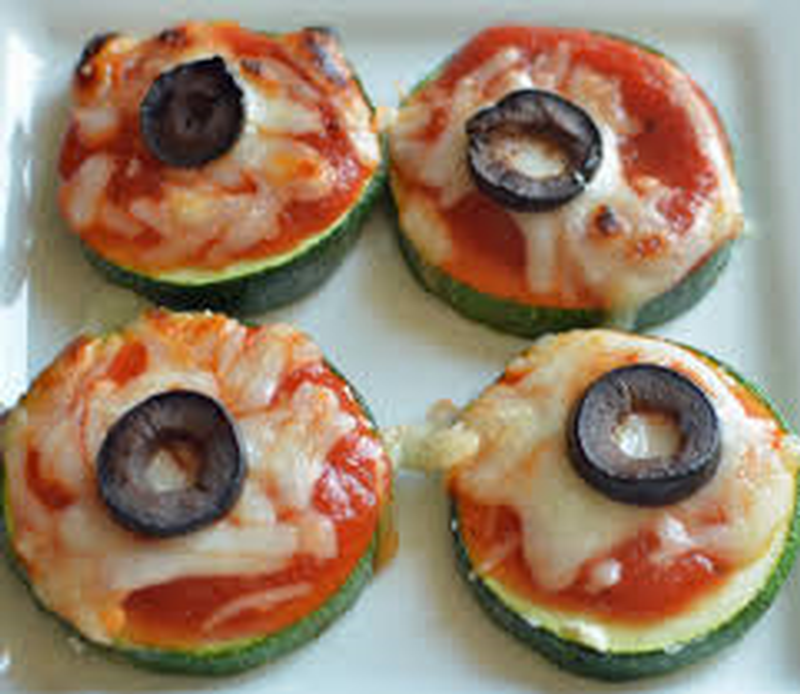 Preparation
Preheat oven to 400 degrees.
Line a baking sheet with parchment paper or foil.
Arrange English muffins on baking sheet cut side up.
Spread 1 Tbsp. pizza sauce over the surface of each muffin. Top with 2 Tbsp. shredded mozzarella.
Build your monster! Add one or two slices (depending on how many eyes your monster has) to each muffin. Place a sliced olive in the center.
Bake for 12-15 minutes, or until cheese is melted and golden.