Granola Bar
This is sure to be a hit with your students!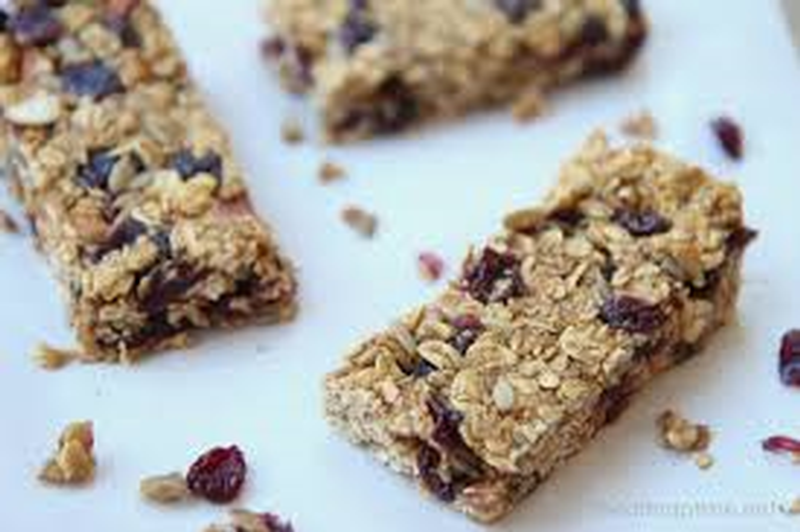 Additional Serving Suggestions
Preheat oven: Convection - 325° F; Conventional - 350° F.
Combine oats, baking powder, salt, cinnamon, and cranberries in a bowl. Make a well in the center
In a separate bowl, combine eggs, mashed banana, applesauce, milk, syrup, brown sugar and vanilla until mixed.
Incorporate wet ingredients into dry ingredients and mix well, mixture will appear runny.
Spread onto 10-3/8" x 12-3/4" sheet pans (four pans per 96 servings) lined with parchment paper and bake for 25-30 minutes, rotating pans half way through, until golden brown.
Cut into 24 granola bars per ½ sheet pan.