Goblin Granola
Kids will be goblin' up this crunchy granola!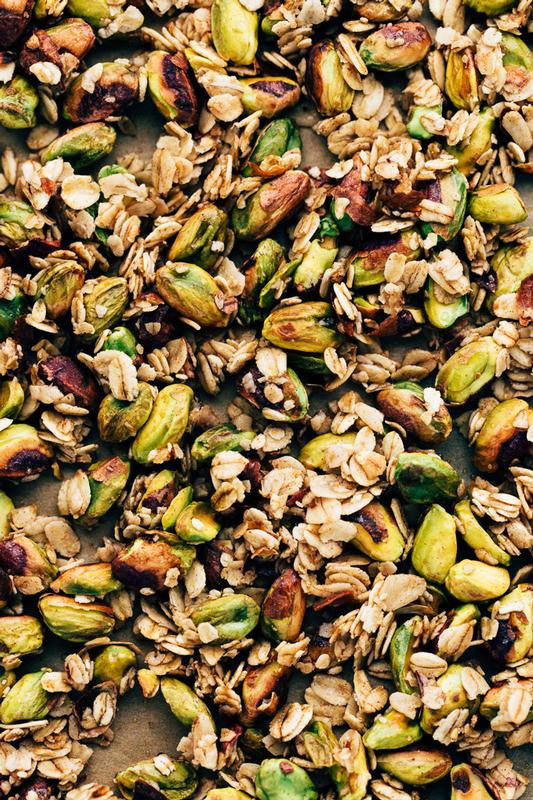 Preparation
Preheat oven to 325 degrees.
Line a large baking sheet with parchment paper.
In a large bowl, combine oats, pistachios and cinnamon.
In a small bowl, combine cinnamon, honey, oil vanilla extract and almond extract (if using).
Pour over the oat mixture and stir until evenly coated.
Spread the mixture onto baking sheet and bake for 25 minutes or until golden brown, stirring every 5-10 minutes.
Remove from oven and let cool completely.
Store in an airtight container for up to three weeks.
Additional Serving Suggestions
For Fourth of July fun, replace the pistachios with dried cranberries or cherries and dried blueberries!
Make it a spooktacular treat for Halloween instead!

It turns into Goblin Granola!
Place individual servings of granola in clear plastic bags or clear cups.
Let kids decorate with faces or googly eyes for an extra goblin-y treat!